We're still coming out the other side of the most prominent work from home experiment business – and the world – has ever seen. Whether your company has adapted well to the seismic shift or not, we're here to tell you why an office space can still play an essential role in your business and will always be an important requirement for many organisations going forward.
Although COVID turned business and the global economy on its head, it's great to see how fast companies adapt to substantial changes – it's commendable. Employees found their feet and have no doubt got their own remote working schedule that works best for them.
It might seem as though your business should jump on the 'embrace working from home' bandwagon, but just because it's a good fit for Twitter employees – does it mean it's a good fit for you?
Twitter chief executive officer Jack Dorsey stated on 12 May that all Twitter employees now had the choice whether they work from home full-time or work from the office a few days a week. But before you make the same announcement, here's our view on the topic.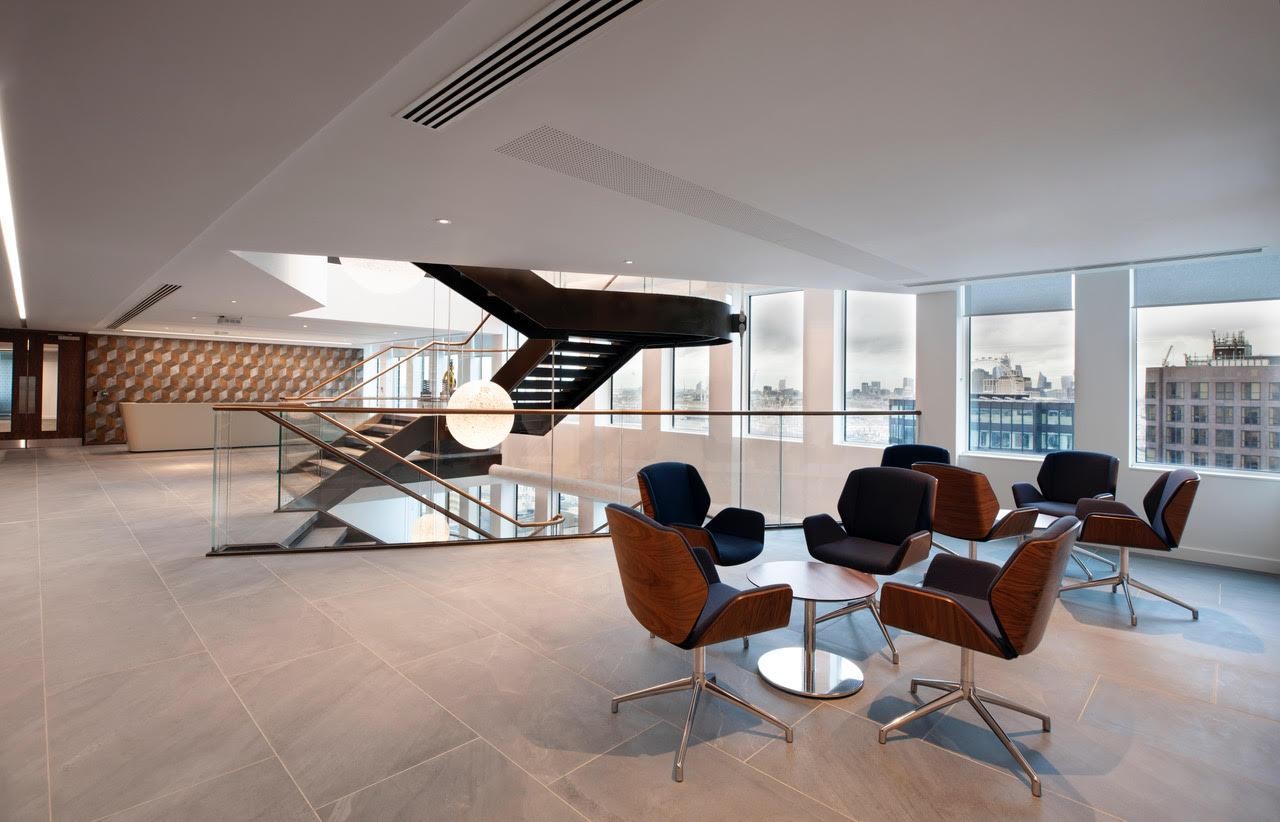 You need a creative, physical space
Working as a furniture consultancy in London for the past 12 years, our team and our cumulative 100 year-plus experience tell us, you need a hub for employees. Centralised office space can work wonders for any industry. Although project management software like Slack, Trello or Monday.com all have their place in helping keep everything organised off-site – there's no reason you can't integrate your new digital comms tools into a physical environment.
Keeping tabs on what everyone is doing online while having the opportunity to talk through issues or project barriers in real-time and problem solve is what offices were made for. Sitting alone at home is great to focus in on a single project or task, but full-time? We think employees crave social interaction. Comparison site, Finder.com reported that 30.9% of remote workers say that they struggle with loneliness when working remotely. Your organisation can go some way to combating the loneliness by keeping an office space and implementing a more flexible working pattern.
In-person meetings/chats are helpful
There's only so much a phone call or a patchy video call can substitute. Video conferencing software such as Skype, Zoom and Google Hangouts have been an invaluable tool for helping us communicate effectively when there were no other options. These shouldn't replace in-person communication. In-person communication means you can read non-verbal cues easily, making conversations more natural and more productive. Being able to fully engage (and see and feel) with a client or your team helps to speed up micro-decisions helping the bigger decisions. Face-to-face meetings enhance and in turn quicken the validation process.
A survey conducted by Furniture At Work found that 76% of employees had what they considered to be close friends in the office. Not only does this relationship improve the mental wellbeing of the employee, but it's shown to have a significant impact on the output of work. For example, 66% agreed that it improved their job satisfaction, and 61% said it increases their productivity.
Removing your office space poses a threat to these intimate relationships we all rely so heavily upon.
Take into account cost savings but don't forget personal elements
Employers should use the results from the work from home period to inform how the business will operate adequately when everything returns to our new 'normal'. This period of uncertainty has offered you as the employer a chance to understand how your staff work best.
If they didn't before, then there's a good chance employees will crave a more flexible approach to their work life. Family is important, and this pandemic has highlighted that more than anything. As their manager, you should try and configure the office that offers collaborative spaces, and supports flexible working. From hang out areas to creative meeting and thinking spaces; you can make changes to your office space for the better.
From sanitising spaces to getting rid of hot-desking, here's how to adapt your office for the return to work.
Need guidance on how to get your office ready to welcome employees back? Contact us today: 01932 379 427.