It's coming into winter; it's too cold to socialise outside. Inside, you can make it feel fresh and vibrant without braving the elements.
To adhere to social distancing practices across the UK, offices have made massive changes to their workspace over the last few months. Bringing sterile screens and with them a general feeling of dystopia to the office environment – but as we get more comfortable within our new lifestyle restrictions, it might be time to become a little more playful with our work setting.
With one-third of our lives spent at work (90,000 hours!), shouldn't it be a place where we feel comfortable and relaxed, yet productive and inspired?
As we creep closer to winter, outside spaces are becoming bitterly cold, so we need an environment that brings the outside in – a place where you feel inspired and happy surrounded by biophilic design.
What is biophilic design?
Biophilic design is a concept within the building industry; a concept that is focused on connecting people with the natural environment around them. Biophilic design can mean a new living moss wall, a planting structure to divide desks or mobile plant walls to section off meeting areas.
The possibilities are endless, so, how can you bring nature into your workplace this winter?
How to introduce biophilic design into the workplace
If you're based in a rural setting, you might be one of the lucky businesses with a garden area or sweeping views of the countryside – if that sounds like your office, you should take advantage of these views. Creating break out areas overlooking the scenery can be a great space to sit, relax and have lunch.
But what about the rest of your office?
Don't discount colour
The colours in your office can have an impact on employees' mood. If your office is white and grey, you might want to consider adding a splash of colour to your palette. Warming colours, including oranges and yellows, can boost productivity; green and earthy tones can help promote balance within the space, and blue represents communication and efficiency.
Conduct a bit of research before you get started and see which colours would work well with your company branding.
Note: Don't forget to include your employees in on the information gathering process – what do they want from the space? What does it lack? Their input is invaluable – they have to work here, after all!
Get creative with plant life
Included a few potted plants here and there can inject a little life into the office space, but it's not enough to be genuinely transformative. To bring the outside in, think about where in your office could benefit from plant life – maybe you have a bare white wall not currently in use, or you want to swap out some plain desk section dividers with something a little more interesting.
Adding plants to your office space will increase the levels of oxygen in the environment, which subsequently can improve concentration and productivity by up to 15%.
BuzziPlanter from BuzziSpace can bring your workspace to life. With a high-density foam core, the bigger the planter, the more sound absorption – perfect for an open-plan office space.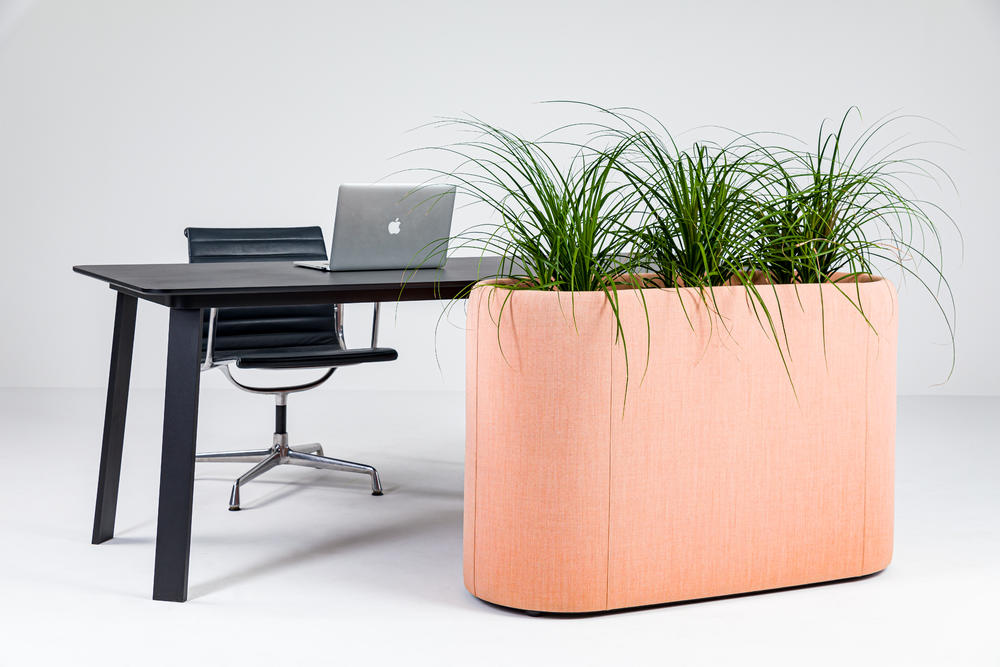 Are you ready to overhaul your office space? Call us on 01932 379 427 to discuss your office project today.